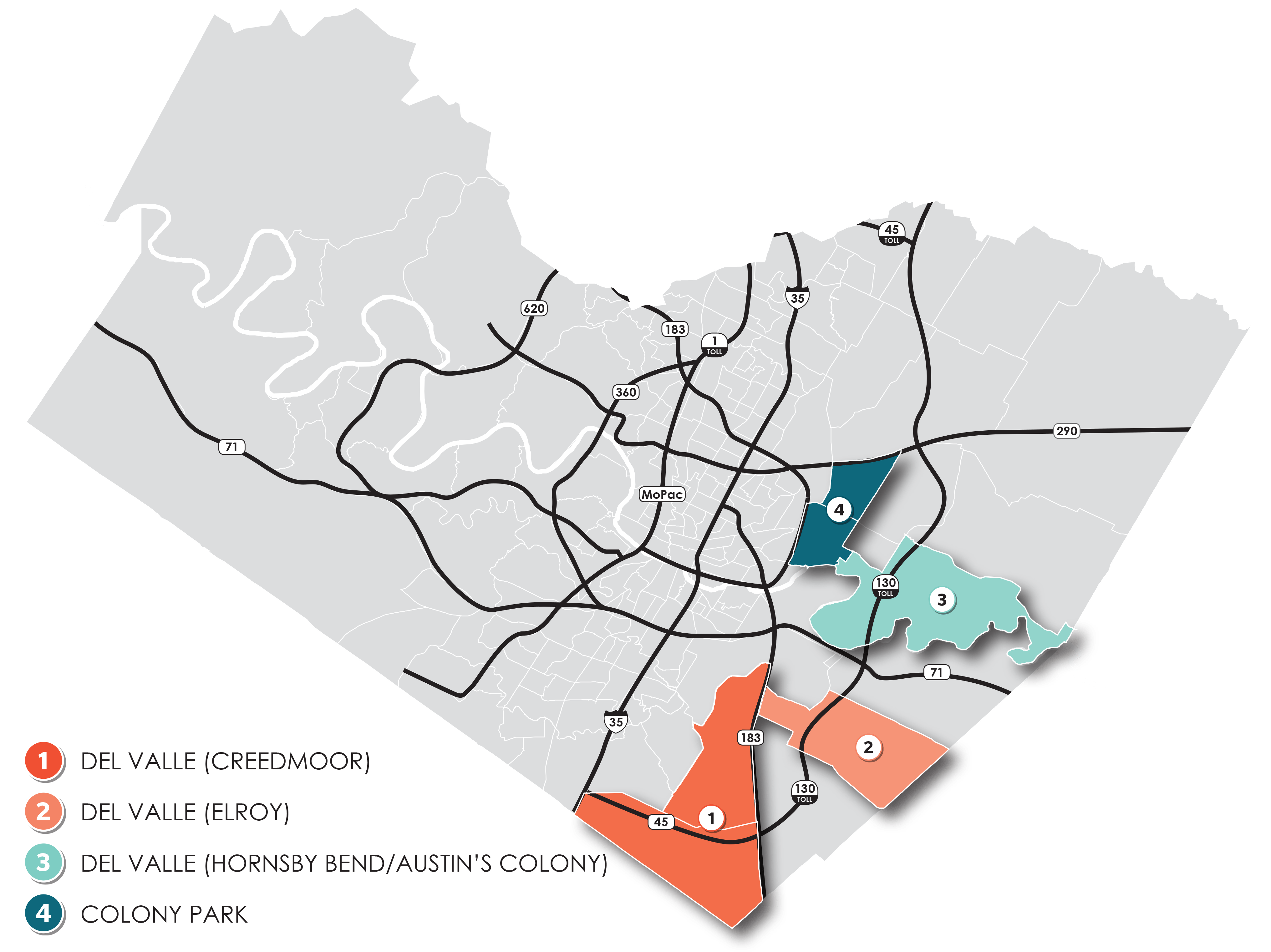 As housing costs in Travis County's central core continue to increase, more and more of Central Health's target population—those in households living at or below 200 percent of the Federal Poverty Level (FPL)—is residing in eastern parts of Travis County.
In 2015, Central Health formed the Eastern Travis County Health and Wellness Collaboration—a multidisciplinary team of more than 15 community-based health care and service providers—with a purpose to address the challenges faced by residents of Eastern Travis County. To ensure the community has a seat at the table when planning future access to care in their communities, Central Health also created neighborhood advisory committees.
In September 2018, the Central Health Board adopted the Fiscal Year 2019 budget, which included an estimated $4.498 million for priority projects in Eastern Travis County. This includes costs for land, facilities and services in Austin's Colony/Hornsby Bend, Colony Park, Elroy and Creedmoor.
Planning Regions
Eastern Travis County Demographics
Central Health recently completed a comprehensive demographic report, which included projections for the next five years of growth in Travis County. Community input and data drive our decision-making and planning processes. To learn more about the numbers behind the plan, download the report.
This expansion would not be possible without the support and assistance of our partners: