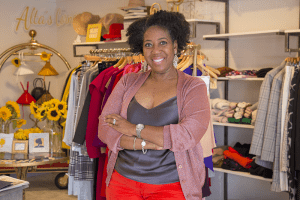 The law provides subsidies to help pay for health insurance.
There are many health plan options for you and your family.
We can help you find the right plan for your lifestyle and budget.
You may even find a better health plan than the one you currently have, but you have to apply through the Health Insurance Marketplace and enroll in a health plan. Get started today.
Call 2-1-1 to connect to in-person assistance near you.
During the Open Enrollment Period everyone can apply for or renew their health insurance coverage.
The current Open Enrollment Period is November 1 through December 15.
Certain life changes can trigger a Special Enrollment Period (SEP) in which someone could apply to the Health Insurance Marketplace outside of the Open Enrollment Period.
Those changes include:
Loss of health insurance coverage
Having or adopting a child
Marriage or divorce
Gaining or losing a job
Changes in legal status
For help applying to see if your change qualifies you for a Special Enrollment Period call 2-1-1 connect to in-person assistance near you.
Everyone DESERVES health insurance.
Everyone deserves the peace of mind and access to quality care that comes with having health insurance.
When more people have coverage, then the entire system works better, our health care dollars go farther, and our community is healthier.
The benefits of having health insurance are real and valuable. Get started today. Call 2-1-1 to connect to in-person assistance near you.
Get the Understanding Health Insurance booklet.
Download it now
You NEED health insurance
Health insurance is important because it protects people from the high costs of medical care.
When you buy health insurance, you are buying it alongside many other people.
You then are all members of the health insurance plan. Each member pays into the plan. If you or any member needs expensive medical care, you won't have to pay the true cost of care.
The money will come from the plan that you have been paying into.
Health insurance covers the costs of medical services, medicines, hospital care, and special equipment when you are sick.
Health insurance is also very important when you are not sick.
Most health insurance pays for immunizations and yearly check-ups for children and adults.
It may also pay for health screenings, counseling, and more.
The Health Insurance Marketplace helps uninsured people enroll in health coverage. At the Marketplace, you can find out if you qualify for:
Learn how to compare plans and choose one that's right for you. Knowing these things will help you decide what kind of plan you should buy:
Any medical conditions that you have now
Any medicines that you take now
The number of medical visits that you expect to have for the year
Any medical procedures like surgery or therapy that you may need
Names of providers who are signed up to work with the health insurance company
(all providers who have contracts with one insurance company are called a network)