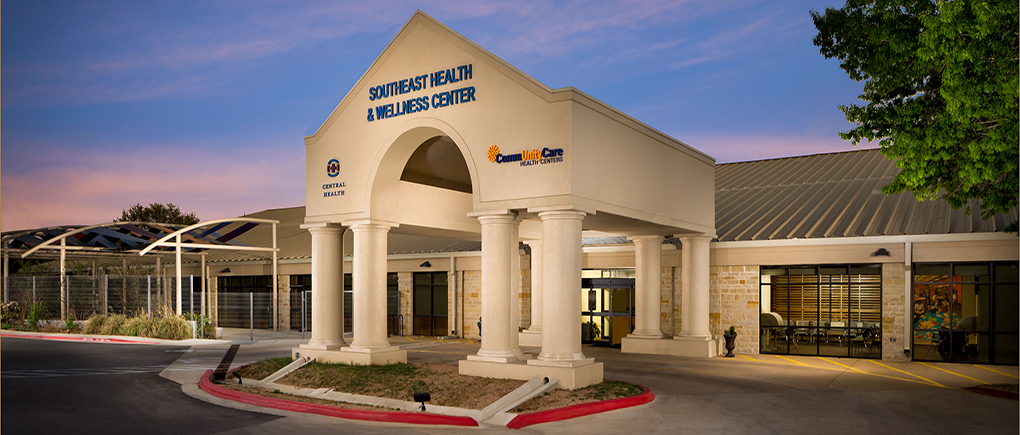 The Central Health Southeast Health & Wellness Center is a new model for care
The Central Health Southeast Health & Wellness Center (SEHWC) is the result of a collaborative effort involving the Southeast Austin community, Central Health, and CommUnityCare.
Designed to serve our target population of uninsured and underinsured Travis County residents, the SEHWC is open to all members of the community.
Central Health owns the property and manages the center's operations.
Through our partner CommUnityCare Health Centers, we're able to offer a  full range of healthcare services, including dental care, family medicine, specialty care (pulmonology and gastroenterology), behavioral health care, an on-site pharmacy, radiology, a laboratory, and healthcare navigation support as well as exercise classes, and other wellness programs.
Additional community resources are available through the Community Resource Center, including meeting rooms, exercise spaces, education facilities, and more.
We are currently designing new content for the various programs and services available at the SEHWC. In the meantime, for more information about any of the specific programs or services, please call 512-978-9807.