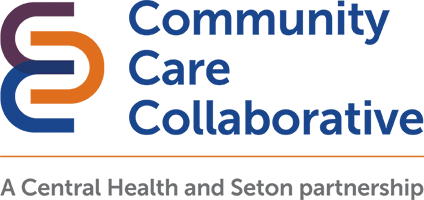 The Master Agreement between Central Health and Seton Healthcare Family represents a transition from a strictly contractual relationship to a true public–private partnership. The result is a new healthcare model based on a highly structured integrated delivery system with a focus on preventative care.
Vision
A healthcare delivery system that is a national model for providing high quality, cost-effective, person-centered care and improving health outcomes for the vulnerable people we serve.
Mission
To optimize the health of our population while using our resources efficiently and effectively.
Values
Person Centered – We are responsive to the needs and interests of the people we serve.
Accountable – We are responsible to our patients, our partners and the public to improve care delivery, partner effectively and use resources wisely.
Innovative – We encourage new ideas and creativity at every level of the organization.
Collaborative – We partner to improve the delivery of care and health outcomes for the people we serve.
Equity – We work to support the highest level of health possible for all the people we serve.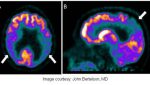 Imagine being able to take a blood test that detects your risks of developing Alzheimer's, and then getting a pill to prevent the disease from ever taking hold of your brain. A collaboration between S ...[Read More]
Finances
Learn about the CCC's finances, including budgets, audits, and monthly reports.
Meetings
The Community Care Collaborative Board of Directors meets at 2:00 p.m. at Central Health's Administrative Offices, 1111 E. Cesar Chavez St., Austin, TX 78702.
The next meeting of the CCC Board of Directors:
Friday, September 8, 2017

Friday, December 8, 2017
All meetings are open to the public.
Language Accommodation
Members of the public who attend a meeting of the Board of Directors at which citizen communication or public comment is invited and who require consecutive interpretation from Spanish to English should communicate their need with the staff member at the front desk when they arrive for the meeting. Thank you.
---
Aquellos miembros del público que asistan a una reunión de la Junta de Directores en la que los ciudadanos puedan comunicarse y hacer comentarios y que requieran interpretación consecutiva del español al inglés, deberán informar sobre sus necesidades al personal de la recepción al llegar a la reunión. Gracias.
Contact Us
Do you have a question or a comment for the CCC? Use the form below and a CCC representative will contact you as soon as possible.