Search Library by Keyword
Last Updated On March 26, 2019
You are here:
September 2018 Monthly Financial Dashboard
Monthly Financial Dashboard—September 2018* – preliminary
*Unaudited results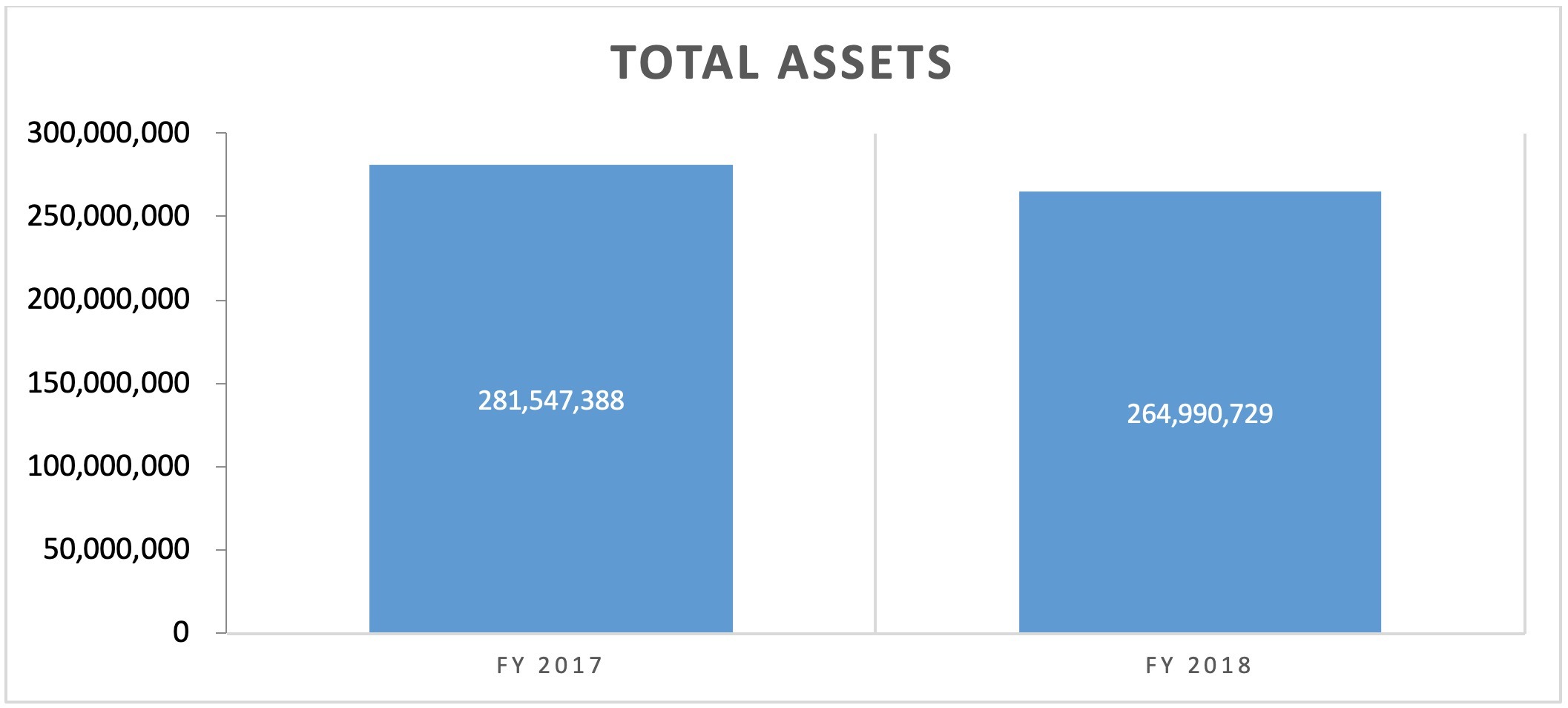 Note: Central Health has a strong cash and short-term investments position. Current assets include cash, investments and accounts receivable which could be converted to cash within one year.
Note: Net assets are equal to total assets minus total liabilities.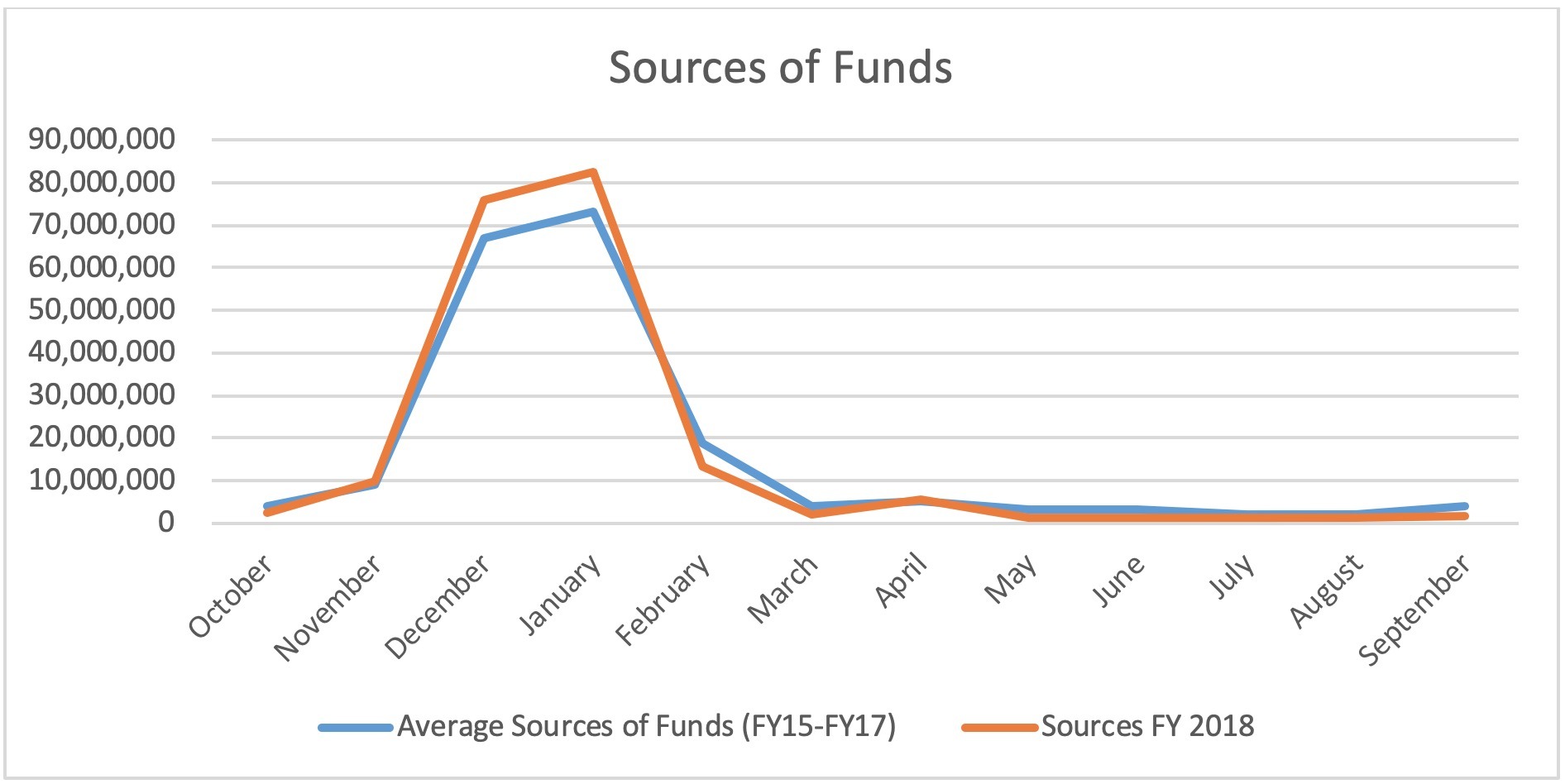 FY15-FY17 year-to-date average monthly sources: $16.4 million
FY18 year-to-date average monthly sources: $16.5 million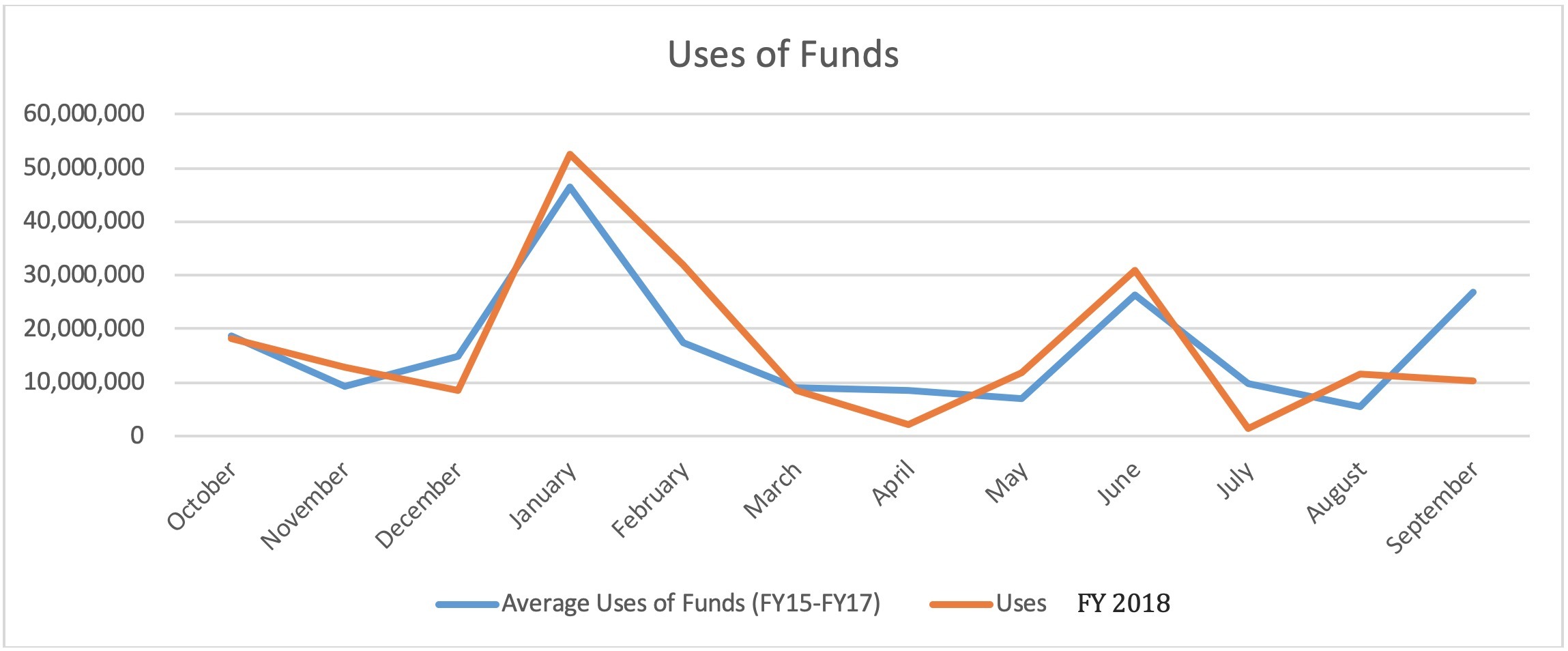 FY15-FY17 year-to-date average monthly uses: $16.7 million
FY18 year-to-date average monthly uses: $16.7 million