Travis County Residents Addicted to Opioids Are Getting – and Staying – Clean
The Community Care Collaborative is funding an opioid addiction treatment program that has measured a 70.8 percent success rate among Travis County participants, which is 16.5 percent higher than the national average.
Central Health Offers Free Support Groups for Parents of Newborns
Central Health and Partners in Parenting (PIP), an Austin nonprofit, have teamed up to offer free support groups for parents of newborns and infants to help make a challenging time for new families a little easier.
View our Press Release Archive at the bottom of this page.
---
Eastern Travis County Service Expansion
Media Contact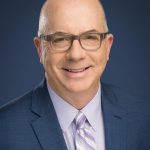 For media requests, please contact Vice President of Communications Ted Burton at 512.978.8214 or via email at ted.burton@centralhealth.net.
Central Health's offices are located at 1111 E. Cesar Chavez St., Austin, TX 78702.
512.978.8000
Executive Leadership Bios
Branding guidelines and approved logos are available for