Budget & Tax Rate
Development of Central Health's Fiscal Year 2020 Budget and Tax Rate is underway. Learn more about the work we intend to accomplish in the upcoming year, and how we plan to fund it.
Central Health Buying Land in Eastern Travis County for Future Clinic
Central Health is buying 10-acres of undeveloped land in the Greater Hornsby Bend area to build a new health and wellness center to serve Eastern Travis County residents with low income.
View our Press Release Archive at the bottom of this page.
---
Travis County's Physician of the Year – Dr. Zamora
LYFT(ing) patients to better health: Mary Johnson
2018 Annual Report
Learn about our accomplishments of 2018 by downloading our new annual report.
Media Contact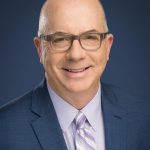 For media requests, please contact Vice President of Communications Ted Burton at 512.978.8214 or via email at ted.burton@centralhealth.net.
Central Health's offices are located at 1111 E. Cesar Chavez St., Austin, TX 78702.
512.978.8000
Executive Leadership Bios
 Deputy Chief Financial Officer Lisa Owens
Branding guidelines and approved logos are available for