View our Press Release Archive at the bottom of this page.
Nearly 1 in 5 Test Positive for COVID-19
 According to data from Central Health-affiliated CommUnityCare Health Centers, one in five tests administered at its drive-through testing sites and within its health centers over the last two weeks (April 26 – May 9 ) came back positive for the novel coronavirus.
Apply For Health Coverage Online
In response to the coronavirus (COVID-19) pandemic, Central Health has launched an online application for the Medical Access Program (MAP) and MAP BASIC. Available now, Travis County residents can apply for health coverage from the safety of their homes at apply4map.net.
COVID-19 Update: Apply4Map.com
Protect Yourself. Protect Your Family: COVID-19 Stage 4
Media Contact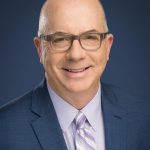 For media requests, please contact Vice President of Communications Ted Burton at 512.978.8214 or via email at ted.burton@centralhealth.net.
Central Health's offices are located at 1111 E. Cesar Chavez St., Austin, TX 78702.
512.978.8000
Executive Leadership Bios
 Deputy Chief Financial Officer Lisa Owens
Branding guidelines and approved logos are available for