Central Health Board Votes to Allocate Additional Funds For Sendero Health Plans
The Central Health Board of Managers voted to allocate $26 million for Sendero Health Plans in Fiscal Year 2019, allowing its nonprofit health insurance company to stay in business for at least another year.
Central Health Board Approves FY19 Budget
The Central Health Board of Managers adopted a Fiscal Year FY 2019 budget of $ 258.4 million, which includes a $20.3 million increase in funding for health care delivery for Travis County residents with low income.
View our Press Release Archive at the bottom of this page.
---
Eastern Travis County Service Expansion
Media Contact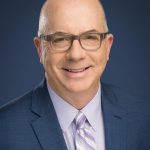 For media requests, please contact Vice President of Communications Ted Burton at 512.978.8214 or via email at ted.burton@centralhealth.net.
Central Health's offices are located at 1111 E. Cesar Chavez St., Austin, TX 78702.
512.978.8000
Executive Leadership Bios
Branding guidelines and approved logos are available for