Community Health Champions Class of 2020
Class of 2020
As a Pilates instructor, and as someone who spent the better part of 2018 and 2019 disabled, Alia is passionate about bringing attention to the need for greater accessibility and improved mobility for every body, everywhere! She is also keen on supporting and elevating all things LGBTQIA+ related, especially physical and mental health initiatives that support the sovereignty and sobriety of minorities and QPOC.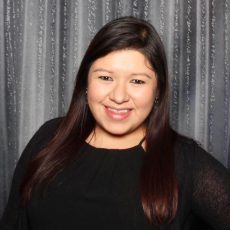 Giovanna is the Clinic Administrator of Austin's Kind Clinics (Central and North). Gio's passion is serving the community and providing health care access for everyone. She has a particular interest in assisting the Hispanic/Latino and Deaf communities. Gio is very excited to join the 2020 Community Health Champions because she wants to grow as a health care leader and learn from her peers.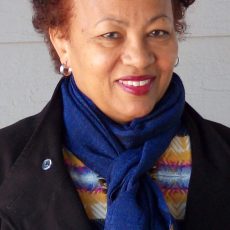 Worked as a registered pharmacist for a long time. Very passionate to help empower people with information on healthcare and other basic human needs.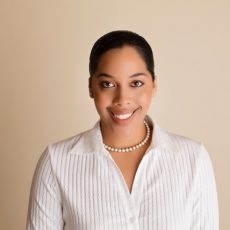 Maria Brown-Spence, is the Founder & CEO of Hearts2Heal, a nonprofit dedicated to providing culturally appropriate mental health & wellness strategies for underserved communities & military service members, veterans & their families. Maria, is excited to join the 2020 Community Health Champions, to connect with other like-minded individuals working to improve access & programming, in the health & wellness sector. She hopes to create dialogue & opportunities for mental health support, within communities of color.
David is a second-year Master of Science in Social Work student at The University of Texas at Austin, with special interests in clinical social work applied in integrated behavioral health settings and in social determinants of health. Prior to going to graduate school, he worked at People's Community Clinic for over 7 years as a coordinator for the GOALS Program, assisting providers as they assessed, treated and advocated for kids with developmental and learning disabilities. At People's, David grew to love collaborating across disciplines to empower communities and work to enhance their health and well-being. In his spare time, he enjoys playing piano, painting, reading and spending time outdoors.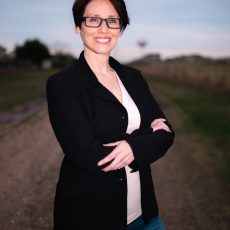 Tina Byram is passionate about helping people and making a difference in the Del Valle community. She is excited about the Community Health Champions Program because she believes knowledge is power. And by learning more about the inner workings of Central Health, it will make her a better advocate for her community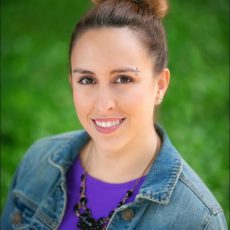 Katherine works for CommUnity Care health centers as the HR department's onboarding and program coordinator. She has lived in Austin for six years and is excited to learn more about the city's public health initiatives.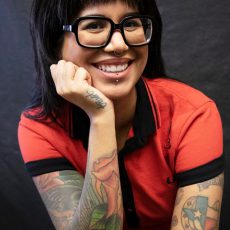 Arlene is currently a program coordinator for the Austin Healthy Adolescent program at Austin Public Health. Her areas of expertise are adolescent health, reproductive health, and health disparities. She is looking forward to cultivating relationships with other members of her community through this program.
Karen is a Medicare and Medicaid specialist who is passionate about helping those with disabilities and the elderly navigate the complexities of health insurance. She focuses her outreach and education on individuals who are marginalized due to linguistic, societal, and financial challenges. She is eager to develop partnerships with local advocates for a greater understanding of public health challenges and services across Austin and Central Texas to better support those in need.
My name is Sharelle Freeman and I am the Sr. HRBP & Manager for Central Health. I work closely with staff and leader of the Enterprise who ensure proper care and resources to people of vulnerable populations. I am incredibly passionate about creating a better tomorrow for future generations starting today, which is why I am excited about this opportunity.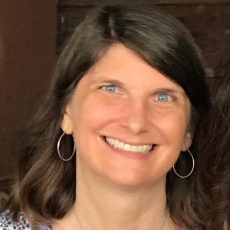 Alex García is a nurse, professor, and researcher who is passionate about engaging with community members. Her nursing practice, teaching, and research has taught her that health is most impacted by social determinants, such as affordable, quality, and stable housing; access to healthy and affordable foods; employment and economic opportunity; and health care access, including medications. Systematic racist policies underly all of these social determinants. She is excited to partner with community members and community-based organizations, influence policy, and implement lasting solutions.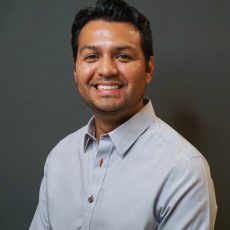 Omar is an Oil and Natural Gas Engineer since 2012. He excelled in this industry with energy, innovation, and problem solving skills. However, his desire to make the world a better place was unmet. His desire was then fueled when his family was confronted with a difficult and exponentially expensive healthcare system. Omar is determined to help the minority community with the skills he acquired in his field. He is excited to join a class with like-minded people and wanting to improve the quality of life for people. Si se puede! Let's go!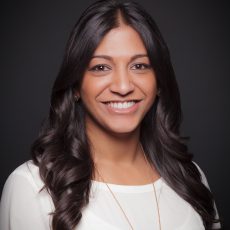 Shelly Gupta has a passion for helping people. Having grown up with immigrant physician parents in a predominantly white West Texas town, she noticed early on how race affects every aspect of life, from childhood education to health care. Shelly is a graduate of the Leadership Austin Emerge program, and is interested in understanding the social issues in Central Texas and how she can play a role in making systems more equitable. Shelly is a vice president at Hahn Public, where she advises public-serving clients on public relations and communication strategy.
At Public Consulting Group, Molly Hahn works with Medicaid agencies and other public healthcare providers across the country on cost allocation and federal claiming efforts. She is excited to connect her work to the health issues and initiatives in the Central Texas community through this program. Molly is a long-time volunteer with the Girls Scouts Beyond Bars program and is passionate about improving the well-being of children in her community.
Leslie has been fortunate to spend her nine-year registered nursing career serving Travis County's underserved populations in various direct patient care, project management, and operational leadership roles. She believes all people should have timely access to quality, person-centered physical and mental health care services they can navigate and afford. She is excited to have the opportunity to work with the Community Health Champions in developing innovative solutions for supporting community members in optimizing their health and well-being. Leslie currently spends much of her spare time on her graduate studies, but also enjoys outdoor activities such as hiking, biking, kayaking and camping.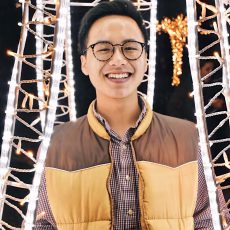 Huy is currently a second-year nursing student at UT Austin School of Nursing. Outside of classrooms, he finds joy in representing his peers in Student Government, learning more about youth mental health and preventative medicine, talking to people, and playing badminton with his friends. Through this program, he hopes to dive deeper into social inequities, understand their impacts on community health, and working with different local partners to find solutions. He looks forward to apply knowledge here into increasing accessibility to high quality healthcare that the communities deserves.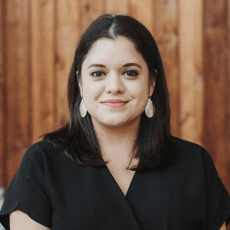 Kassi Longoria is a Principal Consultant with MAYA Consulting, an Austin-based education consulting firm focused on creating equity and excellence in education. Kassi is passionate about child development, early childhood education, and family empowerment. Kassi is excited to join the Community Health Champions program and to continue learning about advocating for whole child supports in Austin.
Asim Malik is head of sales at Keriton, a health tech company. He is passionate about using technology to promote culturally competent modes of communication that foster a more equitable health care system for communities in Texas and beyond. Asim is excited to join a cohort of people who are ready to learn and solve problems together.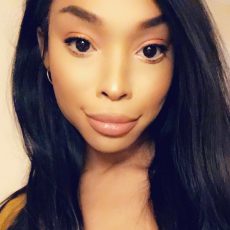 Lais Milburn is a native Houstonian who studied Sociology at Texas A&M University. She is the office manager for an Austin based NPO and as well as Marketing & Development consultant. She enjoys community engagement and hopes to expand health and housing equity to the LGBT community through the Community Health Champions program.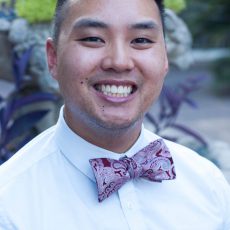 Dr. Nguyen (preferred pronouns: He, Him His) is an Addiction, HIV, and Family Medicine Physician that works at the Kind Clinic, a LGBTQ safe space clinic for sexual health and wellness. He has a huge heart for stigmatized populations, such as those in the LGBTQ+, Persons Living With HIV, and people with substance abuse. As a native Texan who graduated high school, undergrad, and medical school all in Texas, Dr. Nguyen knew that he wanted to stay in this state to practice medicine. After completing 3 years of his medical residency at the University of Texas Dell Medical School Family Medicine Residency Program where he worked at 3 Seton Hospitals and several CommunityCare Clinics, he planned to stay in Austin to care for the residents of Travis County. He is most excited to collaborate with other headstrong individuals to continue to make Austin a wonderful city of live in.
Rhonda has been a Registered Nurse for 25 years and is passionate about whole person health that is patient centered and patient guided. She is excited to reimagine a healthcare system that is equitable and accessible in a healing paradigm that offers health for all.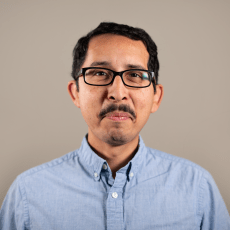 Spending the last 18 years involved in building social movements and focused around issues of community health, Jose has been dedicated to seeing a better future for working class communities in the region. Working with Foundation Communities Health Coverage program, he enjoys connecting with new people and helping to eliminate barriers to access to care.
I love being an advocate for my community, specially the Hispanic community. I am excited about participating in this program because I want to understand more about the needs and challenges of Hispanics in Austin and Travis county when it comes to health. I am passionate about this topic and I am willing to help families becoming a Health Champion.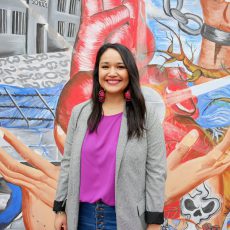 Phoebe Romero is passionate about the intersection of climate policy and social equity. She currently works at the City of Austin Office of Sustainability focusing on strategies that reduce environmental impact and improve quality of life outcomes for historically impacted communities. She's excited to meet local leaders working in community health and is looking forward to building connections and collaborating.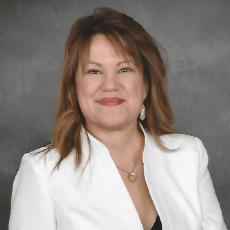 I am from El Paso but have lived in Austin for over 30 years. I serve on CommUnity Care's Board of Directors. I have served the most vulnerable population in Austin through Austin Pathways and the Housing Authority of the City of Austin for over 20 years. Assisting or very low income residents is my passion; spending time with my 11 yr old daughter and my husband is what I love to do on my spare time.
Tarryn Sanchez serves as the Campaign Manager for Okay to Say™ at the Meadows Mental Health Policy Institute. She is a passionate advocate for creating strong, healthy communities. She is grateful for the opportunity to further invest in the Travis County community through this program.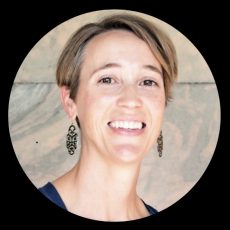 Rebecca is an empathetic leader who seeks to deeply understand health issues and impacts. She is passionate about collaborating with others to transform understanding into practical and evidence-based solutions.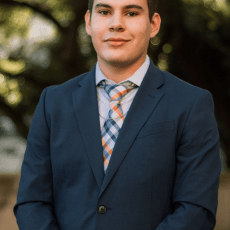 Elijah is a math and pre-medical student at The University of Texas, as well as a practicing EMT and paramedic student. With a strong interest in research, he wants to explore new ways to push the boundaries of medicine and improve access to healthcare for everyone. After graduating, he hopes to attend medical school and is very excited to work with other Community Health Champions who are dedicated to improving healthcare access in the Travis County community.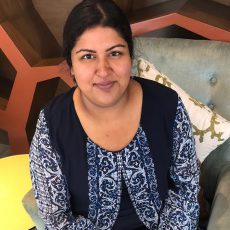 Megha is a social-tech entrepreneur that focuses on innovation and building community for the aging population. She works as the Director of Care Services at Aspire to Age, PBC. Building systems and programs that are culturally competent and understanding social determinants of health in populations brings her joy. I am excited to join Community Health Champions to further expand my knowledge in our health system and be of service to our community.
Teresa has a background in sociology, epidemiology and health research and has worked as a policy analyst in various departments in Health and Human Services. She looks forward both to learning more about Central Health and to connecting with others striving to make our community a good place for everyone living in it.
I am an executive director at a non profit and I am passionate about health, education and empowering people to be the best version of themselves. I am excited about the program because I believe in the social determinants of health as a way for systemic change and I look forward to learning more about Central Health and how to become an asset to better health access.