COVID-19 (coronavirus) Information
The Central Health Enterprise (Central Health, CommUnityCare Health Centers, Sendero Health Plans) is closely following the developing coronavirus disease 2019 (COVID-19) outbreak in our region and will post news and information most pertinent to our patients, clients, partners, and staff on this page.
Local Response Information
Austin Public Health is our local public health authority and is leading efforts to research, gather, and disseminate information to the community. For the latest news and information, please visit the APH website.
Visit APH
CommUnityCare Testing Data
CommUnityCare, Central Health's affiliated Federally Qualified Health Centers, is publishing testing data that includes positivity rates and geographical analysis. The dashboard is interactive and offers multiple ways to view the data.
View the Dashboard
Get Information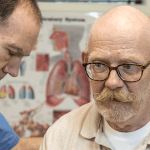 Learn more about vaccinations, symptoms, how to avoid the infection, what to do if your uninsured, how to schedule testing or appointments, and discover community resources and more information.
Learn more about COA resources, social media toolkits, media contact information, and health insurance.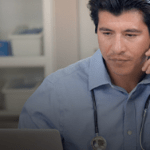 Discover media information and read press releases.
Vaccination FAQ
.
Is the COVID-19 vaccine safe?
The U.S. vaccine safety system ensures that all vaccines are as safe as possible. All approved COVID-19 vaccines went through extensive testing and clinical trials before they were approved for distribution.
Can the COVID-19 vaccine give you COVID-19?
The vaccines do not include the live virus that causes COVID-19 so the vaccine cannot give you COVID-19. Sometimes after vaccination you may experience mild symptoms like pain at the injection site, fever, chills, mild fatigue or a headache. These symptoms are normal and are a sign that the body is building immunity.
If I already had COVID-19 do I still need a vaccine?
It's unclear how long immunity lasts after having COVID-19. The best way to stop the pandemic and keep yourself and your family safe is to use every tool available, including getting a vaccine, wearing a mask, washing your hands often, and keeping at least six feet apart from others.
If I wear a mask and wash my hands, I don't need a COVID-19 vaccine.
The best way to stop the pandemic and keep yourself and your family safe is to use every tool available. Masks can help keep you from catching COVID-19, but if you are exposed, a vaccine prepares your immune system so your body will be ready to fight the virus.
Will there be enough vaccines for everyone?
There is a national plan to rollout vaccines across the country starting in mid-December. There won't be enough vaccines for everyone immediately, but supplies will increase over time. Health care workers and adult residents and of long-term care facilities will get the vaccine first. Other groups include essential workers and  people considered at high risk or severe COVID-19 due to underlying health conditions. All adults should be able to get vaccinated later in 2021. 
After I get vaccine, do I still have to wear a mask?
The pandemic isn't over. The best way to stop the pandemic and keep yourself and your family safe is to use every tool available including wearing a mask, washing your hands frequently, and watching your distance from others – especially avoiding crowds and gatherings.
I'm over 65 and qualify for a vaccination under Group 1B, but I haven't been able to. Why?
There are not enough vaccines from the federal and state government to provide to our community. So far 59,825 vaccines have been shipped to the Austin-Travis County area, but 1.2 million people need the vaccine. CommUnityCare has so far received only 2,100 vaccines.
More will become available over time, but everyone should continue wearing masks, washing hands, and avoiding crowds.
I'm a CommUnityCare patient. Can I get a vaccine?
CommUnityCare is contacting their patients in Group 1B (people 65 and older with at least one chronic medical condition).
When it comes to who gets vaccinated first, CommUnityCare is following DSHS/CDC distribution phases starting with Group 1A (frontline healthcare workers).
CommUnityCare has temporarily reopened its Rosewood-Zaragosa Health Center in East Austin as a COVID-19 vaccine site.
Can anyone go to CommUnityCare for a vaccine?
Central Health and CommUnityCare are committed to making the vaccine as available as possible – specifically to people most affected by COVID-19.
Just like our COVID-19 testing, PPE, and Flu shot distribution approach, when it comes to COVID-19 vaccine distribution, our focus is on our established patients: populations with low income, the uninsured, and communities of color who are at higher risk for severe complications due to COVID-19.
As vaccines become available in larger quantities, we plan to work with Austin Public Health to establish large-scale vaccination sites to serve people with low income and with no health insurance.
Download our fact sheet in English & Spanish
Personal Protective Equipment Distribution
Austin Public Health, CommUnityCare, and Central Health are hosting a series of free personal protective equipment (PPE) distributions over the next several weeks in areas with high COVID-19 positivity rates based on testing data. The distributions will provide hand sanitizer, masks, and educational materials.

CommUnityCare patients can request PPE at the following sites:
Hornsby-Bend – 14312 Hunter's Bend Rd Austin, TX 78725
SEHWC – 2901 Montopolis Dr. Austin, TX 78741
Del Valle – 3518-A FM 973 Del Valle, TX 78617
Manor – 600 W. Carrie-Manor St., Manor, TX 78653
Rundberg – 825 E. Rundberg #B1, Austin, TX 78753
North Central – 1210 W. Braker Ln, Austin, TX 78758
Pflugerville – 15822 Foothill Farms Loop, Pflugerville, TX 78660
Ben White Dental – 1221 W. Ben White, #112B, Austin, TX 78704
William Cannon – 6801 S. IH-35, #1-E, Austin, TX 78744
Prenatal Care Sites
East Austin – 211 Comal St, Austin, TX 78702
AOB Bastrop – 301 Hwy 71W, Suite 111, Bastrop, TX 78602
Carousel Sites
Round Rock – 1201 S. 1-35, Suite 303, Round Rock, TX 78664
North Lamar – 9411 North Lamar, Suite 120, Austin, TX 78753
Riverside – 2237 East Riverside Dr. Suite 101-C, Austin, TX 78741
Southbrook – 6425 S. 1-35 Ste 100, Austin, TX 78744
Springdale – 7112 Ed Bluestein Blvd. Suite 100, Austin 78744
See the Distribution Calendar
More Information
Operations Response:
Central Health is working closely with CommUnityCare to ensure continuity of care, including prioritizing how we pay contractors for services.
Our medical management team, which cares for people with chronic conditions who are transitioning out of the hospital, should see little to no disruption in care at this time. We have plans in place to ensure smooth care transitions in the event we are asked to socially isolate.
Our health care coverage eligibility and enrollment department will prioritize new enrollments, especially those who need testing or care related to COVID-19 in the event we are on essential business functions only.
Communications Response:
We have posted signage at all of our facilities that is in alignment with CDC, DSHS, and APH recommendations.
We are handling each public meeting or event on a case-by-case basis following the City mandates, target audience, and community feedback.
We are disseminating information provided by CDC, DSHS and CUC on social media.
We are sharing information with our stakeholders, including elected officials, Community Health Champions, and our Community Advisory Committees.
Sign Up For Text Message Updates