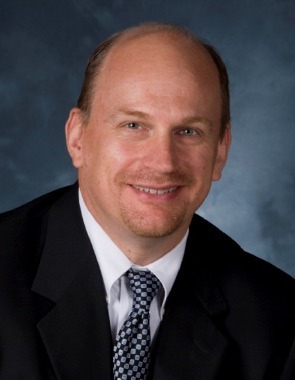 Jeff Knodel originally came to Central Health as the Regional Healthcare Partnership Director, directing Central Health's role as the anchor entity for Regional Health Partnership 7 of the 1115 Medicaid Waiver in Texas.
Previously, Mr. Knodel worked as Deputy Chief Financial Officer for the City of Austin where he held various positions over 25 years, including Deputy Controller and Controller for the City. Among other projects, he headed the wind-down of operations at the then city-owned and operated Brackenridge Hospital prior to its transition to Central Health in 2004.
Jeff graduated from Southwest Texas State with a Bachelor's Degree in Management and has been a Certified Public Accountant for more than 22 years.
Perla Cavazos was born and raised in San Benito, a small town on the Texas-Mexico border, and moved to Austin over 20 years ago to take a job advocating for affordable housing for people with low income. Since moving to Austin she has developed expertise in public policy, advocacy and government affairs with a focus on improving the lives of Texans who are most vulnerable.
She joined the team at Central Health in July of 2016, and previously worked for Texas Legal Services Center, Texas Campaign to Prevent Teen Pregnancy, and in the Texas Senate as a Senior Policy Analyst and Legislative Director. Perla has a BA from Stanford University and a Masters in Public Affairs from the LBJ School of Public Affairs at The University of Texas at Austin.
Perla is an active volunteer in the community and serves on several non-profit boards and city commissions and task forces. She is a board member of Planned Parenthood-Greater Texas, Foundation Communities, Texas Access to Justice Foundation and LUPE Arte. Perla is a founding member of FuturoFund, a local philanthropic circle that supports Latino-serving nonprofit organizations in Austin. Her public service includes past terms with the City of Austin Planning Commission, Commission for Women, Resource Management Commission, Imagine Austin Citizens Advisory Task Force, and recently the City Manager Search Task Force. Perla is a Leadership Austin Alum ('08) and recipient of the "Austin Under 40 Award" in government and public affairs ('08).
Motivated by his commitment to community and public service, Mike Geeslin began his appointment as the President and CEO of Central Health, the Travis County Healthcare District, in May 2017. A skilled leader in strategic planning and organizational alignment, Mike's experience includes more than 20 years of legislative, executive branch and association leadership roles. He has a strong background in building collaborative stakeholder relationships and creating effective outreach campaigns to build community partnership. Throughout his career, he has developed a deep understanding of fiscal management and budgeting, with the ability to control costs and invest in strategic initiatives for the good of the organization.
Prior to his appointment at Central Health, Mike served as Executive Director for the Texas Dental Association in Austin, Texas from 2014. There he provided management and administrative services for affiliated for-profit and charity subsidiaries, each governed by a separate board of directors. From 2005 – 2011, Mike served as the Commissioner of Insurance, Texas Department of Insurance. During his tenure, the Department implemented the early provisions of the Federal Affordable Care Act in Texas and new regulatory initiatives. Mike helped in the creation of Healthy Texas, a small employer health program helping the uninsured. After serving as the Commissioner of Insurance, Mike served on the board of Sendero Health Plans, in partnership with Central Health. His roles demonstrate his knowledge and ability to provide strong business outcomes, effective communications with public stakeholders and provide greater access to care.
Mike holds a Bachelor of Arts in speech communications from Texas A&M University in College Station, Texas. He lives in Austin with his family.