Central Health wants to hear from you to ensure our work is aligned with the needs of those we serve. The Central Health $258.4 million 2019 budget is paying for hospital, primary, specialty, behavioral, and non-clinical services for Travis County residents with low income – more than 1 in 7 Travis County residents. If you live in Travis County, your tax dollars fund these services.
We invite you to learn about and share your thoughts on our Strategic Work Plan.
FY 2020 Budget Timeline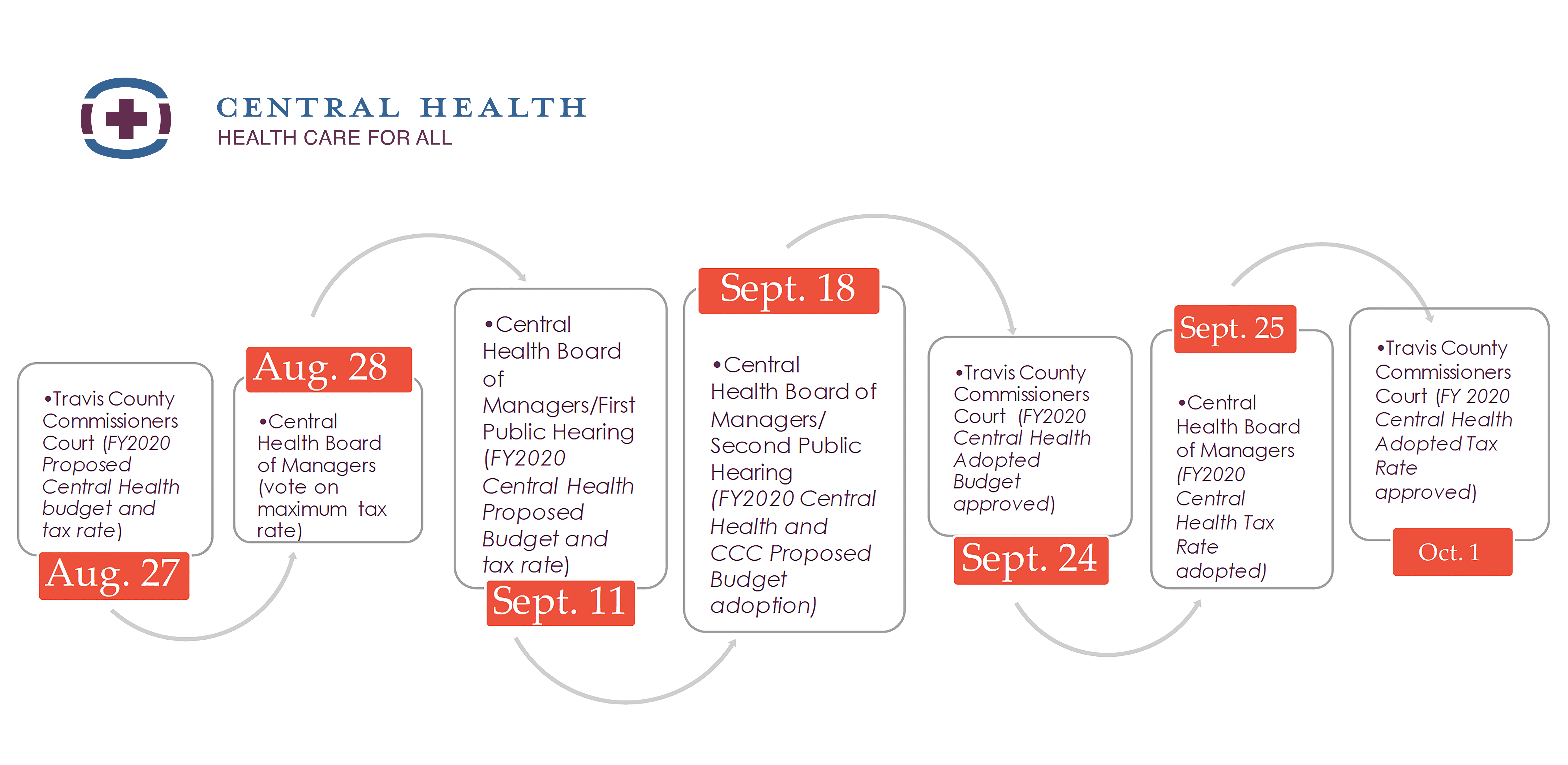 Public Involvement
[vc_row][vc_column][vc_message message_box_style="solid" message_box_color="sky"]Download the 2020 Budget Engagement Packet.
Download the 2020 Budget Engagement Report.