Central Health funds medical services through a trusted network of health care providers. In partnership with these organizations, we create access to health care for Travis County residents with low income who are uninsured and underinsured. Read more about our partners to find out how your investment is improving lives in our community.

In Texas, Ascension operates Ascension Seton and Ascension Providence, which includes Dell Children's Medical Center, Dell Seton Medical Center of The University of Texas and another 120 related clinical facilities that together employ more than 13,000 employees. Across Texas, Ascension provided more than $910 million in community benefit and charity care in fiscal year 2015.
Serving Texas for 114 years, Ascension is a faith-based healthcare organization committed to delivering compassionate, personalized care to all, with special attention to persons living in poverty and those most vulnerable. Ascension is the largest nonprofit health system in the U.S. and the world's largest Catholic health system, operating 2,500 sites of care – including 141 hospitals and more than 30 senior living facilities – in 24 states and the District of Columbia.

The Dell Medical School at The University of Texas at Austin
The Dell Medical School at The University of Texas at Austin is committed to improving safety-net health care delivery in Central Texas through the development of an integrated delivery system (IDS). In July of 2014, the Central Health Board of Managers approved an affiliation agreement with The University of Texas. As part of the agreement, Central Health will transfer $35 million each year to UT to support safety-net healthcare delivery transformation through the Dell Medical School.

CommUnityCare is Central Health's affiliated Federally Qualified Health Center (FQHC) system that offers primary care, dental care, behavioral health care, and limited specialty services to low-income, uninsured, and some insured Travis County residents. CommUnityCare is the largest provider of safety-net primary care services in Travis County, and the 20 local CUC clinics provide approximately 320,000 medical and dental appointments for more than 92,000 patients each year.
Sendero Health Plans is an Austin-based nonprofit corporation that serves as Central Texas' community health maintenance organization (HMO). Central Health created Sendero in 2011 to improve access to care for those covered by publicly funded health insurance programs. Through Sendero, Central Health coordinates and manages healthcare services and enhances the provider network in our community. As a Qualified Health Plan under the Affordable Care Act, Sendero provides its IdealCare health insurance plan through the Health Insurance Marketplace. Find out if you are eligible for the healthcare plans offered by Sendero at www.CHeligibility.net.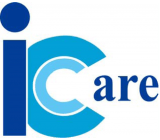 Integrated Care Collaborative (ICC)
The Integrated Care Collaborative (ICC) is a nonprofit alliance of healthcare providers in Central Texas dedicated to the collection, analysis, and sharing of health information with the goal of improving healthcare quality and cost efficiency across the continuum of care. One of the ICC's primary functions is the operation and management of a regional Health Information Exchange called the ICare system. Through the analysis of clinical data in the ICare system, the ICC is able to identify needs in the Central Texas healthcare system and create programs to improve health outcomes for vulnerable populations.

Integral Care provides community-based prevention, assessment, intervention, and treatment for individuals in Travis County who are living with mental health and/or substance use disorders and/or intellectual and developmental disabilities (IDD). Integral Care provides a range of services, including 24/7 crisis response, residential treatment, integrated care, and housing services and support. Central Health appoints three members of Integral Care's Board of Trustees. For more information, visit integralcare.org or call 512-472-4357.