FY2021 Budget & Tax Rate
If you live in Travis County, your tax dollars fund health care for more than 1 in 8 residents, giving everyone a fair chance at better health. Central Health dedicates 96% of its budget to health care delivery including clinical and hospital services, and health care coverage. The remaining 4% covers administration expenses.
More Information
Learn more about our finances, including historical records and statements
Read more about our past accomplishments and financial reporting
FY 2021 and Beyond Strategic Priorities
Improving access to care
Consideration of ongoing COVID-19 events
Enhancing clinical programming and supporting transformational operational initiatives
Implementing the hospital funding model
Redeveloping the Downtown Campus
Community Engagement Report
In preparation for the development of the Fiscal Year 2021 Budget, Central Health conducted a series of community engagement and outreach projects to collect input from members of the community on services and support needed within specific communities and areas of Travis County.
Download the Report
For a detailed look into our budget, including federal, state, and local aspects, download our FY 2021 Budget Book.
Download the Book
Taxes
Central Health Property Tax Impact Statement: FY2020-2021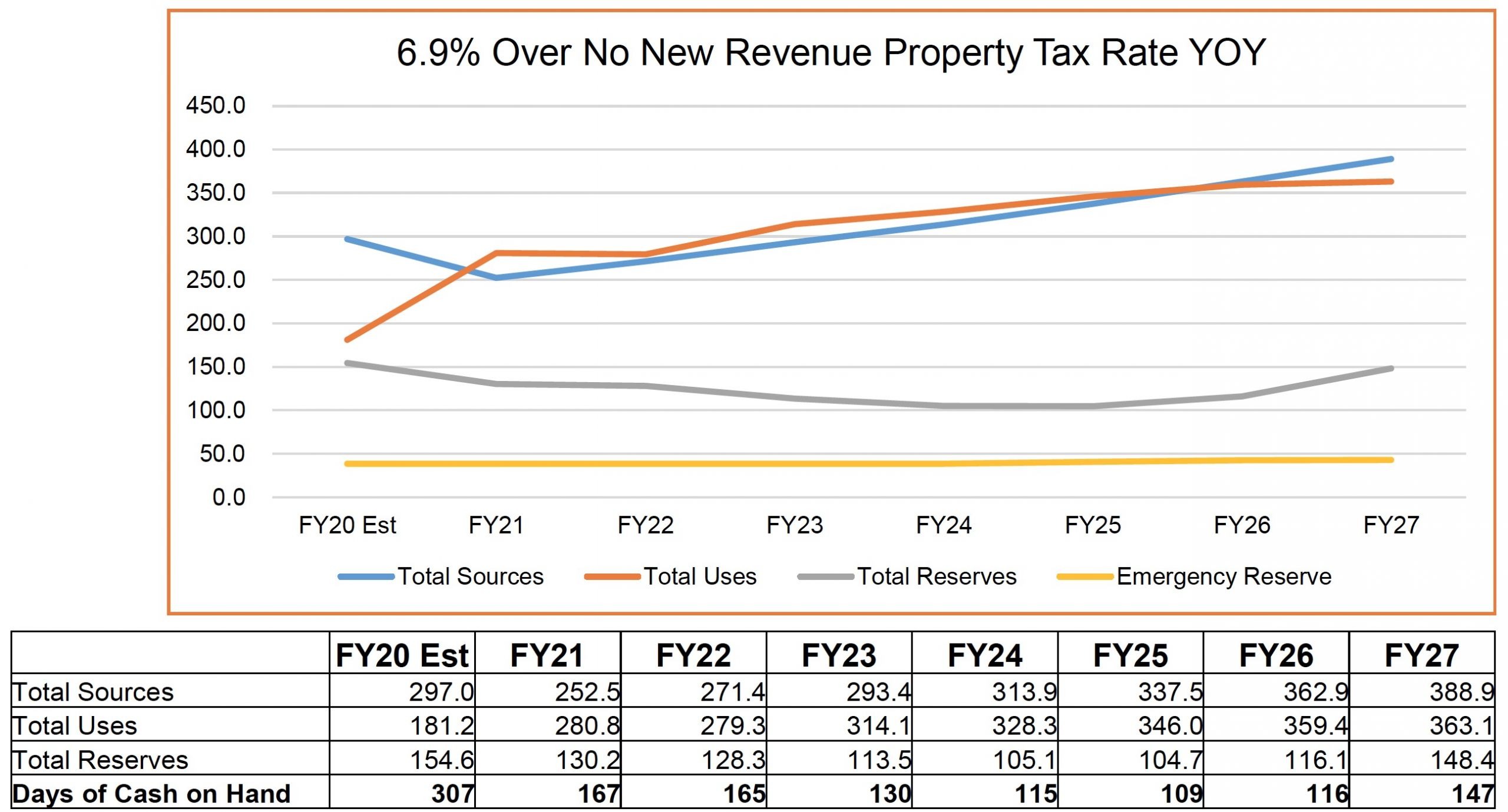 Get More Information About Taxes
Central Health FY2021 Approved Budget(in millions)
Sources
[table "" not found /]

Uses
[table "" not found /]