Study shows 75% of Travis County families in poverty live along I-35 corridor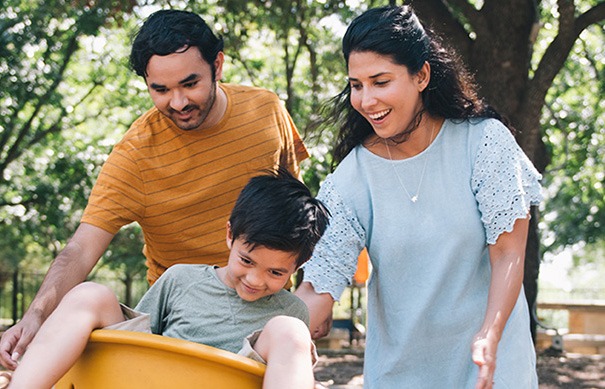 (Austin, TX) – As part of ongoing efforts to address systemic health inequities in Travis County, Central Health released its 2022 Demographic Report, which identifies where most people with low income live, what's preventing them from getting care, and the most common chronic conditions impacting their lives.
The newly released demographic report includes maps highlighting where inequities are most prevalent throughout Travis County and provides benchmarks to measure changes and improvements in care over time.
"Central Health will use this report, along with community input, to address the most pressing health equity needs in the region," Central Health President & CEO Mike Geeslin said. "The demographic report findings will help guide our work to create a better healthcare system that gives historically marginalized communities a fair shot at leading healthier lives."
Beginning with the adoption of Central Health's Equity-Focused Service Delivery Strategic Plan (Healthcare Equity Plan) last year, the hospital district began taking formal steps toward addressing health inequities in the community. The 2022 Demographic Report augments and supports the Healthcare Equity Plan, providing greater insight into the ever-changing population of the county so Central Health can better understand its patients and their unique circumstances and challenges, and facilitate the continued improvement of the safety-net healthcare system.
Key findings from the report include:
High cost of living/affordability is a regional issue – not just an Austin issue – that also impacts Travis and surrounding counties.
Austin is a key access point for healthcare, affordable housing, public transportation and social services.
Accessing care continues to be a major problem – regardless of how close a person lives to a clinic, hospital or service*.
People living in East Austin and Black patients are most affected by health equity issues, and demographic differences had a bigger impact than geographic differences among the Central Health's Medical Access program (MAP) and MAP Basic population.
*Denotes findings consistent with the 2020 Demographic Report
Concentration of Poverty and Affordability
Poverty in Travis County continues to increase as the cost of living goes up and the area becomes less affordable. A total of 23,655 Travis County families – 7.8% of all families – live at or below the Federal Poverty Level (FPL), which is $27,750 for a family of four. Projections indicate that number will continue to grow, with another 1,799 families living at or below the FPL by 2027. The report also found that nearly three quarters of families with low income reside near Austin's central corridor near Interstate 35.
"Families with low income can't just pick up and move outside of Austin or to a nearby county and find relief, this problem is region wide," said Monica Crowley, Central Health's chief strategy & planning officer and senior counsel. "But even as Austin becomes less affordable, it remains the key access point for safety-net programs, services, and infrastructure aimed at helping people with low income."
Focus on Areas of Poverty
The 2022 Demographic Report highlights nine focus areas in Travis County projected to have high and moderately high levels of poverty in the next five years (i.e. 2027):
Colony Park
Del Valle
East Central Austin
North Central Austin
North Travis County
Northeast Austin
Oak Hill
South Austin
Southeast Austin
The analysis looks at the demographics of residents in the focus areas plus social conditions that affect a person's health such as housing, education, employment, and transportation. The analysis of each area also captures, among other things, the top chronic health conditions such as cardiovascular disease and diabetes compared to the overall Central Health population in Travis County. The report also highlights by focus area the number of residents enrolled in Central Health programs such as the Medical Access Program (MAP) and how the proximity to hospitals and clinics impacts utilization.
Chronic Conditions
At least 40% of all Central Health patients had one or more chronic condition, and the average patient had 2.5 chronic conditions. A chronic condition, or disease, is one that lasts for a year or more and requires ongoing medical attention and/or limits daily living activities. In comparison, of the United States insured population ages 18-64, just 16% report having a diagnosed chronic disease. While geography did play a role in higher disease rates, race and ethnicity were the most significant factors influencing the number and severity of those chronic conditions.
Using 2022 Demographic Report data and research from the Healthcare Equity Plan, Central Health identified a significant gap in specialty care for its patients with chronic conditions, with service levels meeting less than 50% of the need. Central Health's newly renovated Rosewood-Zaragosa Specialty Clinic is designed to address some of these gaps when it opens later this year.
People Experiencing Homelessness
Of the more than 111,000 people served by Central Health in Fiscal Year 2021, about 8% were unhoused. According to the report, 57% of patients experiencing homelessness have at least one chronic condition, with an average of 3.2 per patient.
Last March, Central Health launched a medical respite program, providing short-term residential care to MAP members who are unhoused. While in respite care, patients can rest and recover in a safe environment while receiving medical care and social needs support. In 2023, Central Health is doubling the number of beds in the respite program.
"Medical respite is a critical stabilizing force for individuals experiencing homelessness because healing is impossible without having a safe place to recuperate," said Dr. Aubrey Kuang, Central Health's director of high-risk populations. "It gives individuals an opportunity to heal from their acute medical illness while also working on their social needs – like housing and benefits – and behavioral health needs. "
Race and Ethnicity as a Barrier to Health
Race and ethnicity are among the greatest contributors to health inequities – even more significant than where someone lives. For example, the report found that Black patients were 30% more likely to have cardiovascular disease and 40% more likely to have hypertension than Central Health's overall patient population. Similarly, Latino patients were 10% more likely to have diabetes than the overall population.
"The analysis we glean from this report will inform our Healthcare Equity Plan for years," Central Health Board of Managers Chairperson Dr. Charles Bell said. "Inequities in our healthcare system were created over the course of decades, if not centuries, and it will take time and very focused intentional work by our entire community to correct those inequities."
A downloadable copy of the 2022 Demographic Report is available on Central Health's website at 2022_Demographic_Report