The Central Health Enterprise (Central Health, CommUnityCare Health Centers, Sendero Health Plans) is closely following the developing coronavirus disease 2019 (COVID-19) outbreak in our region and will post news and information most pertinent to our patients, clients, partners, and staff on this page.
Austin Public Health is our local public health authority and is leading efforts to research, gather, and disseminate information to the community. For the latest news and information, please visit the APH website at austintexas.gov/COVID19.
Media Contact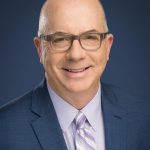 For media requests, please contact Vice President of Communications Ted Burton at 512.978.8214 or via email at ted.burton@centralhealth.net.
Central Health's offices are located at 1111 E. Cesar Chavez St., Austin, TX 78702.
512.797.8200
---
Central Health Enterprise response
Operations Response:
Central Health is working closely with CommUnityCare to ensure continuity of care, including prioritizing how we pay contractors for services.
Our medical management team, which cares for people with chronic conditions who are transitioning out of the hospital, should see little to no disruption in care at this time. We have plans in place to ensure smooth care transitions in the event we are asked to socially isolate.
Our health care coverage eligibility and enrollment department will prioritize new enrollments, especially those who need testing or care related to COVID-19 in the event we are on essential business functions only.
Communications Response:
We have posted signage at all of our facilities that is in alignment with CDC, DSHS, and APH recommendations.
We are handling each public meeting or event on a case-by-case basis following the City mandates, target audience, and community feedback.
We are disseminating information provided by CDC, DSHS and CUC on social media.
We are sharing information with our stakeholders, including elected officials, Community Health Champions, and our Community Advisory Committees.
Resources like testing and access to personal protective equipment for staff has been limited. How have these limitations been factored into difficult operational decisions by Central Health and CommUnityCare?
Central Health-funded CommUnityCare Health Centers made the difficult decision to temporarily close some smaller, single-provider clinics.
This decision was made to protect both patients and health care workers. during the COVID-19 outbreak. And it's temporary.
The decision to temporarily suspend services at some smaller sites helps conserve personal protective equipment (PPE) that is required to protect the health of patients and staff.
CommUnityCare concentrates services at larger clinics.
Shifting to medical visits over the phone and decreasing in-person appointments also helps with the priority of conserving personal protective equipment.
Single-provider clinics are too small to allow for social distancing.
How can I have prescriptions filled?
CommUnityCare patients can have prescriptions mailed to their home by calling 512-978-8139, a free service, or they can pick up medications curbside at Central Health Southeast Health and Wellness Center on 2901 Montopolis Drive and patients of David Powell can pick up their prescriptions curbside at David Powell.
Where are COVID-19 testing sites?
Testing for People Without Symptoms
Asymptomatic testing is offered at all CUC health center locations to any patient with an appointment. In addition, CommUnityCare operates seven public testing sites: Hancock Center in Austin, Austin's Colony/Hornsby Bend, Colony Park, Del Valle, Dove Springs, Manor, and Pflugerville. The testing sites are open on a rotating schedule, Monday through Saturday. CUC patients and non-patients alike may go to any of our drive up testing sites and request a test whether they have COVID-19 symptoms or not.
For patients who have insurance, the insurance plan should cover the cost of the test with no out of pocket expense for patients. Uninsured individuals will receive their test at no charge. No appointment or referral is required at the drive up locations, and no one arriving for testing will be asked for residency status.
For information about testing near you call CommUnityCare's COVID-19 Hotline at 512-978-8775.
COVID19 Drive Thru Testing
Central Health and CommUnityCare are committed to ensuring people without insurance have access to Coronavirus (COVID-19) testing and treatment. CommUnityCare offers the only COVID-19 testing site in Travis County open to anyone regardless of whether they have insurance.
CommUnityCare medical professionals will only test people with symptoms or who have been in close contact with someone with COVID-19. Symptoms include:
Cough
Shortness of breath
Fever
Testing is free for the uninsured, if you have insurance we will bill the insurance company. No appointment or doctor's referral needed. Walk-up testing available
East Austin Testing Locations
MONDAY Barbara Jordan Elementary 6711 Johnny Morris Rd, Austin, TX 78724
TUESDAY Hornsby-Dunlap Elementary 13901 FM 969, Austin, TX 78724
WEDNESDAY Manor Senior High 14832 FM 973, Manor, TX 78653
THURSDAY Southeast Metro Park 4511 Highway 71 E, Del Valle, TX 78617
FRIDAY Barbara Jordan Elementary 6711 Johnny Morris Rd, Austin, TX 78724
All East Austin locations open 9 a.m. – 12 p.m. and 1 – 4 p.m.
Additional Locations
CommUnityCare Hancock, 1000 E 41st Street Ste: 925, Austin, TX 78751
8 a.m. – 4 p.m. Monday – Friday
9 a.m. – 1 p.m. Saturday
How can I get health coverage?
You may be eligible for local health coverage programs such as the Medical Access Program (MAP), Medicaid, or Children's Health Insurance Plan (CHIP). In Travis County, call Central Health at 512-978-8130 to see what program may work for you. MAP applications may be downloaded at net/covid19 in English and Spanish.
If you've lost a job and had a change in income or lost health insurance, you could qualify for health insurance through the Affordable Care Act (ACA) Health Insurance Marketplace. If someone believes they may be eligible they can call Sendero at 1-844-800-4693, and we can help walk you through the process.
What emotional and mental health services are available?
Texas Health and Human Services has launched a 24/7 statewide mental health support line to help Texans experiencing anxiety, stress or emotional challenges due to the COVID-19 pandemic.
People can call the Statewide COVID-19 Mental Health Support Line 24 hours a day, 7 days a week toll-free at 833-986-1919.
Sendero is offering mental health crisis assistance available 24 hours a day, 7 day a week toll free as well. Sendero members should call 1-855-765-9696 whenever they feel they need emotional or mental support.
What are the symptoms of COVID-19?
Symptoms may appear 2-14 days after exposure and include:
Fever
Cough
Shortness of breath
How can I help health care workers?
People can donate personal protective equipment (PPE):
Barrier masks
N95 respirator masks
Surgical gowns
Surgical gloves
Face Shields
Hand sanitizer (containing at least 60% alcohol)
Cloth masks
You may email Leonor Dominguez at: dominguez@communitycaretx.org to coordinate drop off.
Can you please explain what the process is when someone calls the hotline?
If someone calls to inquire about testing they are screened over the phone. They meet certain criteria – including they must have symptoms like fever, a cough or difficulty breathing.
If they're experiencing those symptoms we are recommending they get tested at a nearby drive-up testing site.
When individuals call the hotline, we also provide education regarding COVID-19 as many are calling with questions.
What are Central Health and CommUnityCare's plan to re-open clinics in Eastern Travis County?
CommUnityCare is in the early stages of planning how to re-open these closed clinics. The decision to re-open is based on three criteria:
Availability of medically approved personal protective equipment to protect staff and patient safety.
Availability of staff. In the event staff are out due to illness CommUnityCare may not have enough personnel to safely and adequately care for patients at all of its locations.
Governmental directives that limit or restrict the delivery of specific health care services. For example, CommUnityCare is no longer providing elective dental procedures consistent with Governor Abbott's order requiring postponement of these services until 11:59 pm on April 21st. A consequence of this order was CommUnityCare's decision to temporarily close its Ben White Dental.
What is the role of the Central Health Enterprise in local COVID-19 Response?
Although the Central Health Enterprise (Central Health, CommUnityCare Health Centers, Sendero Health Plans) has been closely following the developing coronavirus disease 2019 (COVID-19) outbreak in our region, Austin Public Health is our regional public health authority and has been leading efforts to research, gather, and disseminate information to the community. For the latest news and information, please visit the APH website at austintexas.gov/COVID19.
What kind of appointments work well over the phone?
Chronic disease management for people with conditions like diabetes and high blood pressure, and many acute conditions that don't require lab work.
What number should I call if I'm experiencing COVID-19 symptoms?
You can call CommUnityCare's COVID-19 Hotline at 512-978-8775 for guidance if you believe you have symptoms or have been in close contact with a person with known symptoms or who has been diagnosed with COVID-19.
How can I receive medical care?
CommUnityCare patients can access health care from your phone – smart phones aren't needed.
CommUnityCare patients can schedule to talk to a medical provider by calling 512-978-9015.
Will there be more testing sites? Where will these testing sites be located?
Central Health-funded CommUnityCare Health Centers is opening drive-up COVID-19 testing sites in Eastern Travis County next week.
Four sites are planned for locations in Manor, Colony Park, Hornsby Bend and Del Valle. These drive-up testing sites will be open for a single day each week with the testing team rotating amongst these sites. Central Health and CommUnityCare are working with partners and the community to identify suitable locations.
CommUnityCare currently offers free COVID-19 testing without an appointment in Travis County for people with no insurance and no doctor.
The ability to expand testing sites is solely dependent on the availability of testing. Currently there is a shortage of testing kits (nasopharyngeal – or NP – swab) and viral transport systems to return samples for testing at remote labs.
CommUnityCare is working to secure its testing supply chain to assure there are enough tests.
CommUnityCare Hancock Health Center drive-up testing location will continue to operate 6 days a week.
What services are available for Sendero Health Plan Members?
Sendero is one of the few health plans that is waiving COVID-19 treatment and testing costs for all members using in-network providers.
For free, members can have their maintenance medications mailed to his/her home and/or request a 90 days supply of medications as well.
Members have access to free 24/7 services during this time, and they are telemedicine and the Nurse Advice Line at 1-855-880-7019.
How can I protect myself from the spread of COVID-19?
Wash hands often with soap and warm water for 20 seconds and encourage others to do the same.
If no soap and water are available, use hand sanitizer with at least 60% alcohol.
Cover coughs and sneezes with a tissue, then throw the tissue away.
Avoid touching your eyes, nose, and mouth with unwashed hands.
Disinfect surfaces, buttons, handles, knobs, and other places touched often.
Avoid close contact with people who are sick.
Practice social distancing. Social distancing involves staying away from other people to avoid catching or spreading illness. It's a fancy term for avoiding crowds and minimizing physical contact, and/or staying at least six feet away from others
How can I make a face mask?
Face masks prevent people with COVID-19, but who may not know it and have no symptoms, from spreading the virus.
You can make your own mask with items around your house like scarves, bandanas or t-shirts.
The cloth face mask should:

Fit snuggly but comfortably against the side of the face.
Be secured with ties or ear loops.
Include multiple layers of fabric – you can do this by folding the fabric.
Allow for breathing without restriction.
Be washable.
What are the criteria for testing at Hancock given the current shortage in available tests? We've had several individuals with symptoms who have been sent home to quarantine without being tested. Is the standard the same as emergency rooms at this time?
We conduct a medical screening, including taking the patient's temperature. If they meet certain criteria – including they must have symptoms like fever, a cough or difficulty breathing, we test them.
If they're experiencing those three symptoms we are recommending to get tested at a nearby drive-up testing site.
Can uninsured people in Williamson county access testing with CommUnityCare?
As a Federally Qualified Health Center, CommUnityCare does not deny access to care to anyone.