Coming soon
Central Health Hornsby Bend Health & Wellness Center
The Hornsby Bend Health & Wellness Center will bring expanded clinical services to Hornsby Bend and its surrounding communities in Eastern Travis County.
The center will foster mental and physical wellbeing while building community among Eastern Travis County residents.
Proposed Services
Primary care
Integrated behavioral health and oral health assessment
Select specialty care services via Telehealth
Accessible community gathering space (indoor community room and green space)
Learn More about Clinical Services
CENTER DETAILS
Address:
3700 Gilbert Road
Austin TX 78725
(across from Dailey Middle School)
Building Hours:
8 a.m. – 5 p.m.
Monday-Friday
Phone Number:
Wellness activities will be on Saturday mornings.
Once the center opens, you'll be able to schedule a clinical appointment online (scheduling link coming soon).
Please check this page frequently or subscribe below for updates.
News & Updates
Hornsby Bend Construction Update. March 2023.
The Del Valle ISD Student Mural Project – Entrance Vestibule
Construction Updates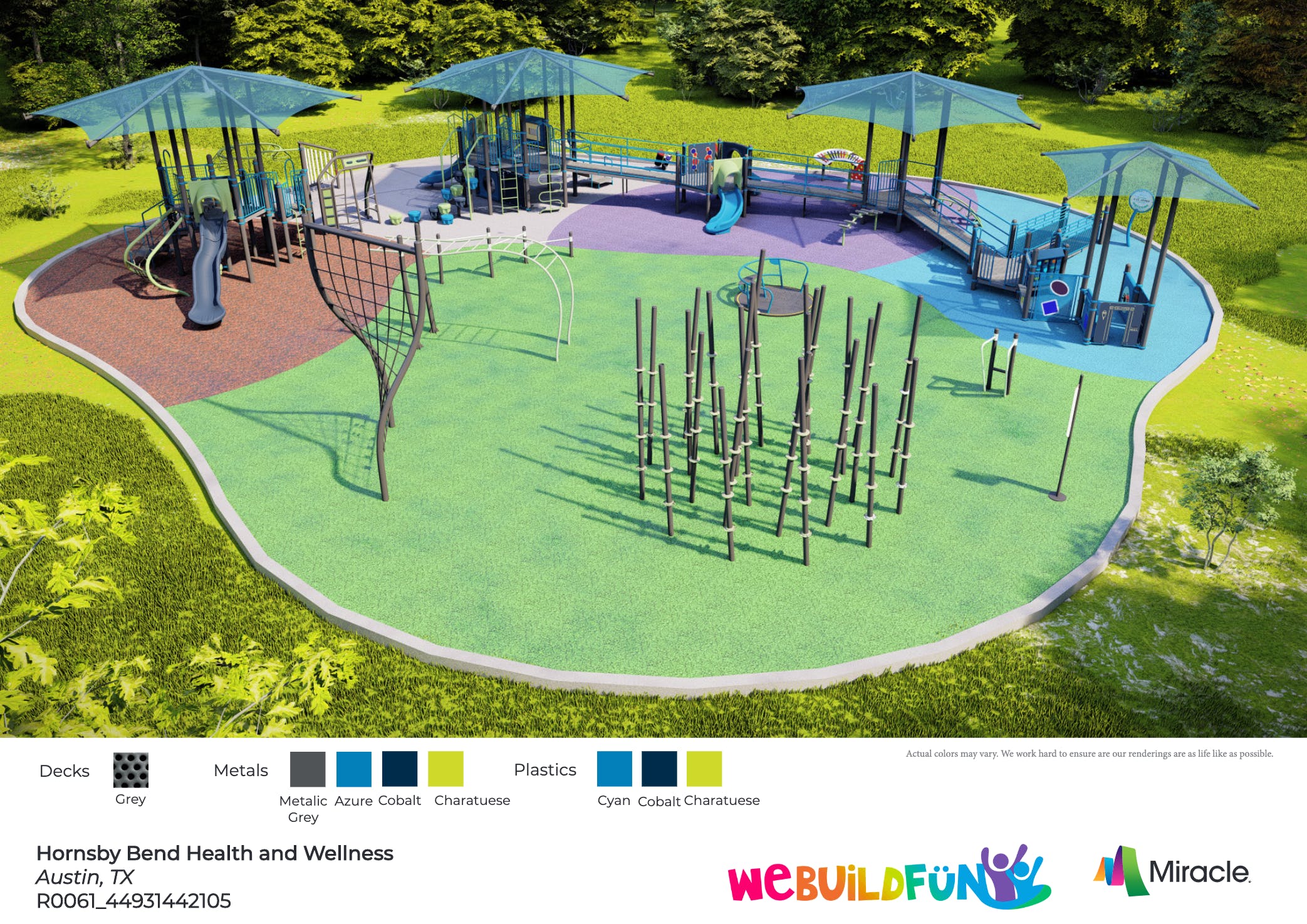 We're happy to let you know that designs for outdoor community spaces at the future Hornsby Bend Health & Wellness Center have been finalized and approved. Based on what we […]
GOOD NEWS Construction of the Central Health Hornsby Bend Health & Wellness Center is on track to finish by June and the center is still set to open this fall. We've come a long way since breaking ground in early 2022. The […]