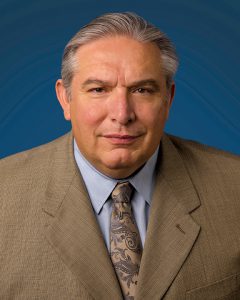 Guadalupe Zamora, M.D. – Chairperson
Dr. Guadalupe Zamora, M.D. was appointed to the Board of Managers in January 2013 by the Travis County Commissioners Court.
Dr. Zamora has 24 years of experience as a practicing physician, and when not on staff at St. David's Medical Center, he works out of his own family medicine clinic in East Austin alongside his niece Dr. Belda Zamora.
He has served as President, Secretary, and Treasurer of the Travis County Medical Society and served on the advisory board for the Medical Access Program (MAP) prior to the existence of Central Health. Most recently he served as treasurer of Healthy ATX, a local organization that supports the improvement of the local healthcare system.
Dr. Zamora was appointed to a second four-year term in January, 2017.
Sherri R. Greenberg, M.S. – Vice-Chairperson
Sherri R. Greenberg is a Clinical Professor and Fellow of the Max Sherman Chair in State and Local Government at the LBJ School of Public Affairs. In addition to her role as a member of the Central Health Board of Managers, she is a Senior Advisor to Austin Mayor Steve Adler and a member of the City's Housing Bond Review Committee.
Greenberg served for 10 years as a member of the Texas House of Representatives, completing her final term in January 2001. In 1999, the Speaker of the House appointed her to chair the House Pensions and Investments Committee and to chair the Select Committee on Teacher Health Insurance. She served two terms on the House Appropriations Committee, and served on the Appropriations Committee's Education, and Major Information Systems Subcommittees. Other committee assignments included the House Economic Development Committee, Elections Committee, and Science and Technology Committee.
As a public finance professional, Greenberg served as the Manager of Capital Finance for the City of Austin from 1985 to 1989, overseeing the City's debt management, capital budgeting, and capital improvement programs. Prior to that she was a Public Finance Officer at Standard & Poor's Corporation in New York, where she analyzed and assigned bond ratings to public projects across the country.
Professor Greenberg received an M.Sc. in Public Administration and Public Policy from the London School of Economics and a B.A. in Government from the University of Texas at Austin. Currently, she serves on the national board for the American Society for Public Administration and is a board member for the Section on Women in Public Administration, as well as a CenTex Chapter board member. Also, Greenberg is a board member of the Jewish Community Relations Council of Austin and an appointed member of the City of Austin General Obligation Housing Bond Review Committee.
Sherri Greenberg was appointed to the Board of Managers by Travis County Commissioners Court to a four-year term in February, 2015.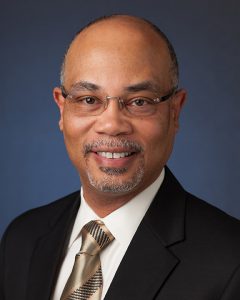 Charles E. Bell, M.D., M.S. – Treasurer
Charles E. Bell, M.D, M.S. is currently semi-retired and works part-time with Texas A&M Health Science Center as a medical advisor of the KSTAR physician assessment program and as a part-time medical director for LeFleur Transportation.
Most recently, he served as the President of the Diabetes Health and Wellness Institute in Dallas, Texas from January 2013 to March 2016. He also served as Deputy Executive Commissioner at Texas Health and Human Services Commission from March 2003 to August 2011. During his career in state service he has served as the Interim Commissioner of the Department of State Health Services in 2006 and as the Interim Commissioner of the Texas Department of Health in 2001.
He has also held the following positions: Executive Deputy Commissioner of the Texas Department of Health (TDH), Regional Medical Director of TDH Public Health Region 1 in Lubbock, Texas, Chief of the Bureau of HIV and Sexually Transmitted Disease Prevention, and Medical Director of the Sexually Transmitted Disease Clinic at the San Antonio Metropolitan Health District.
Dr. Bell received his undergraduate degree from the University of Dallas in Irving, Texas, his medical degree from UT Southwestern Medical School in Dallas, completed a one-year residency in Internal Medicine at St. Francis Hospital in Hartford, Connecticut and received his masters degree in healthcare administration from Trinity University in San Antonio, Texas. Dr. Bell is a native Texan born in Port Arthur, Texas.